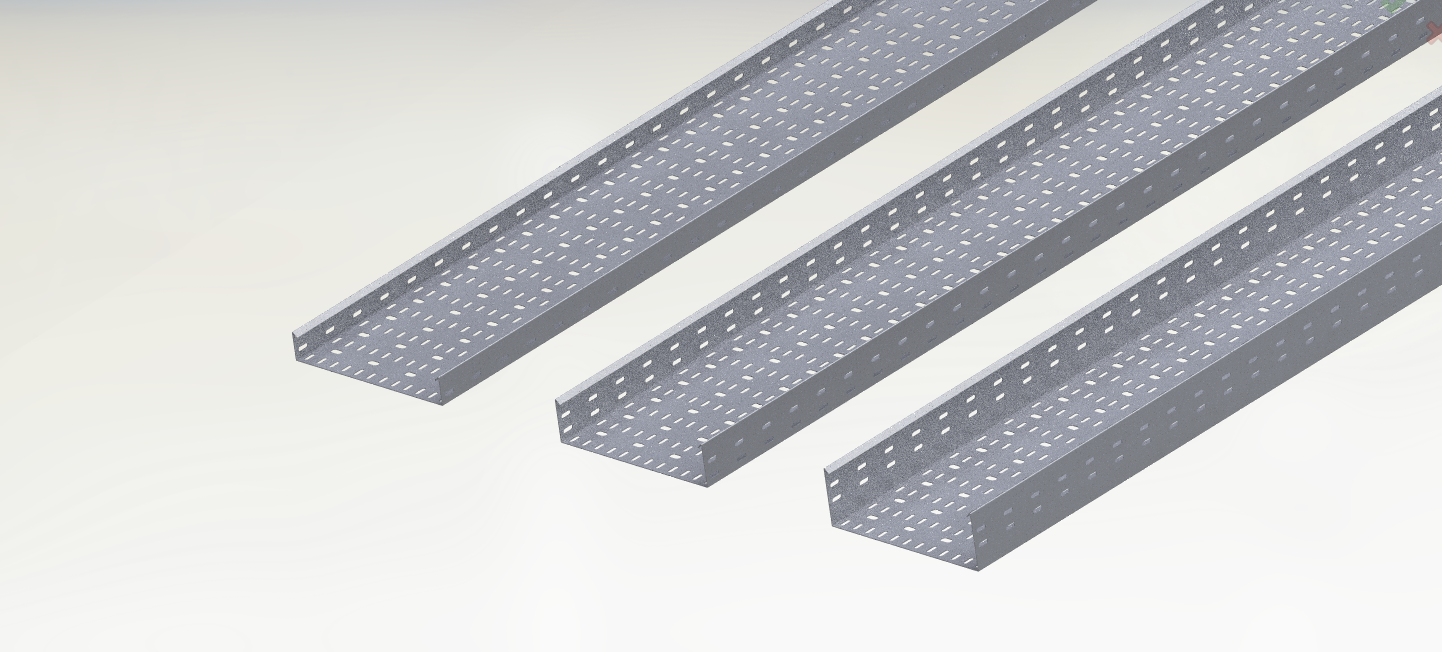 EMI – Cable Trays & Fittings
The EMI-Tray system incorporates a Light Duty system used particularly for data, Fibre Optic and general light use areas, a Medium Duty system for light industrial/commercial applications and a Heavy Duty system for most industrial conditions. The standard range is offered in M.S to BS EN 10149-3:1996 and then Post Galvanised HDG to BS EN ISO 1461 (formerly BS729), ASTM-A123.
EMI-Tray is also available in other sizes and metals such as Stainless Steel in Grades 304 or 316 (L), Pre-Hot Dipped Galvanised Steel to BS EN 10142 and Aluminium AA1100.
A wide range of Fittings and Accessories and also available to complement and complete the range.
Materials & Finishes
– Cold rolled steel sheet to JIS G3141 SPCC SD/Hot-Rolled steel sheet to JIS G3131 SPHC (BSEN:10149), Hot-dip galvanized BS EN ISO 1461(BS 729), ASTM-A123 after fabrication.
– Hot dip galvanized with using Hot Rolled Steel to BS 10149-3:1996, Cold Rolled Steel to BS EN 10130:2006 then post galvanizing as per BSEN 1461 (Formerly BS 729) ASTM A123 with Epoxy Powder Coated Or 3 Coat Wet Paint System.
– Pre-Galvanized zinc coated steel JIS G3302 equivalent to BS EN 10142 (BS 2989) (BS EN 10142 supersedes BS2989).
– Stainless Steel sheet to SUS 304,SUS 316 AISI Type 304 or AISI Type 316/316L.
– Aluminium Grade AA1100.
NEED HELP? LET'S TALK
Whether you've got a quick question or you want to run more details of your next big project