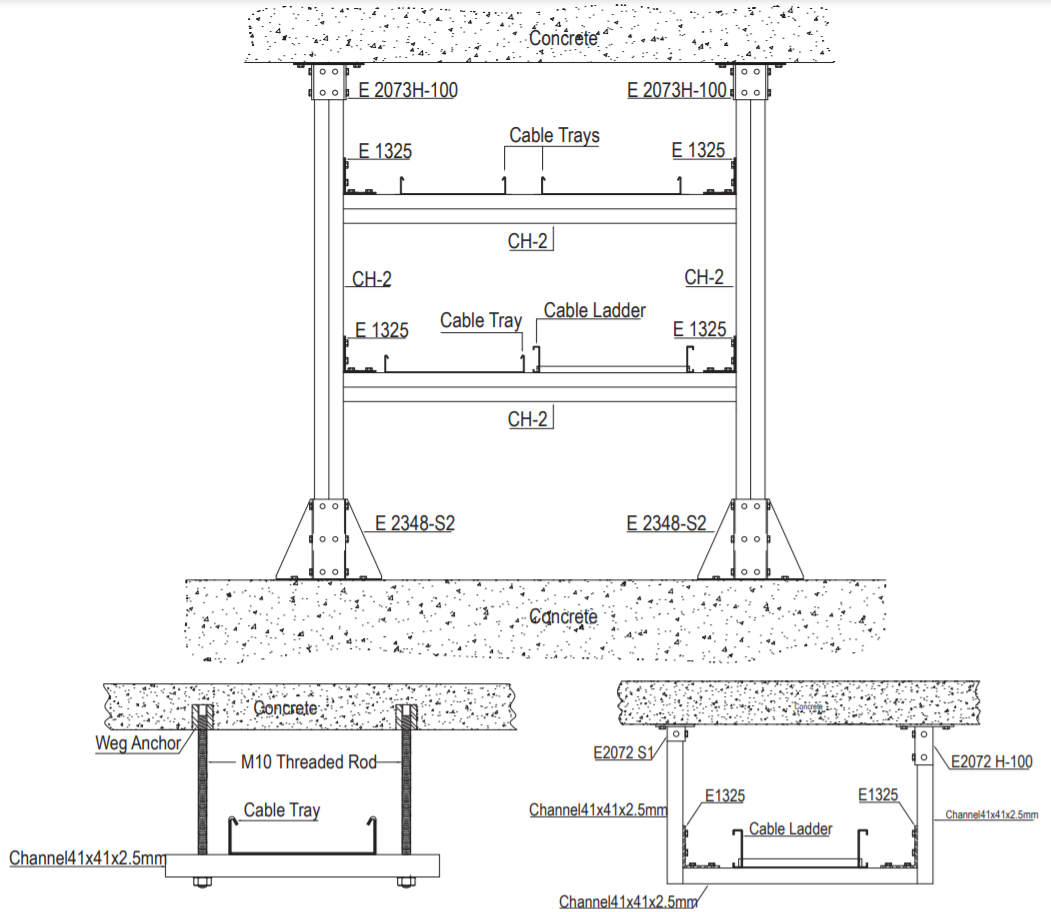 EMI – Channel Support & Bracketry System
Everest Metal Industries Strut Metal Framing Channels are used extensively in the installation of Electrical systems such as Cable Ladders, Cable Trays and Trunking. For this purpose EMI offers a range of Channels, fittings and accessories to enable the quick, simple and cost effective installation of all Ladders, Tray and Trunking.
Available in:       41x41x2.5           Part No: CH1-3H
                              41x21x2.5           Part No: CH1-3H
                              41x41x2.0           Part No: CH1-3H-2
                              41x21x2.0           Part No: CH1-3H-2
Finish: Hot Dip Galvanised finish to BS 729 Part1. Pre Galvanised to BS EN 10142.
Also available in Stainless Steel to BS EN 10088-2;1995, 316L X2CrNiMo17-12-2.
NEED HELP? LET'S TALK
Whether you've got a quick question or you want to run more details of your next big project